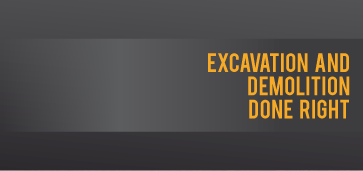 DEMOLITION
Out with the old, in with the new. We can provide your company with a demolition strategy to meet you needs.  "Green" demo is also offered to try and reuse and recycle all possible materials when the situation arises. The less we throw away, the less environmental impact we will have on our planet.
Large and small, residential or commercial demolitions are no problem for us.
Copyright © 2022 Dirt Division.